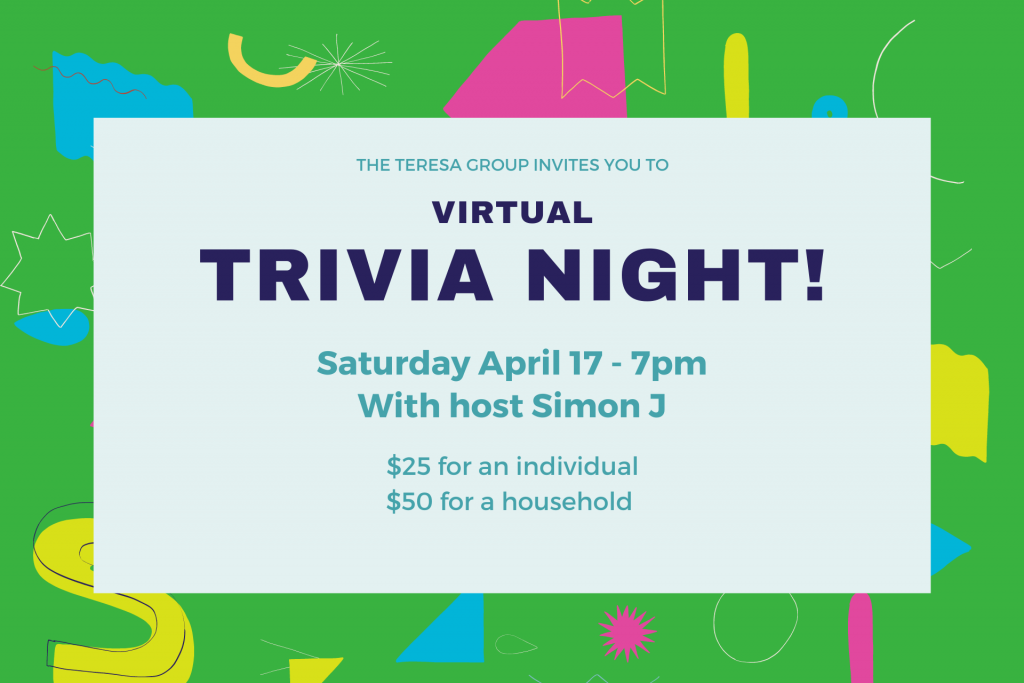 Have some fun and little friendly competition while supporting The Teresa Group!
Our host Simon has mastered the art of virtual trivia nights after moving his events to Zoom at the start of the pandemic.

You can compete as an individual, be added to a team, or create your own team! Using breakout rooms means teammates don't have to be in the same household! It's a great opportunity to have a night out with friends no matter how far apart you are!

Trivia categories cover general knowledge, video content, image puzzles, and music! The focus of these events is FUN and an all-inclusive environment for everyone to enjoy at all trivia knowledge levels.